Welcome to Heritage Place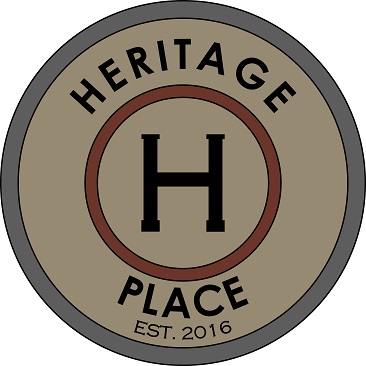 Where historic charm meets modern convenience
We'd like to share some history about the building and the journey it's taken to get where we are today. The two buildings, 116 and 118 N Clinton Ave, were built at different times. If you examine the front you can notice slight color differences in the brick and limestone lentils. At some time the two buildings were modified, each floor added stairs between the buildings to combine them into one; the floors in the two buildings are slightly different heights. The 116/118 building served many decades as a furniture store before falling into disuse and disrepair. After years on the market, the property was purchased in 2015 by Ken and Chris Harris. The buildings were totally gutted to the brick structure and new electrical, plumbing, roofing, and fire sprinklers added. Their team refurbished the buildings and transformed it into Heritage Place. The original stairway was preserved but had to be altered to meet new building codes. Light fixtures and other design elements were preserved and reused in some of the units. The lobby walls display some of the artifacts found in the basement. How they came to reside in the basement is unknown, and we invite people to share their knowledge about these curiosities to the story of Heritage Place.
The name Heritage Place pays homage to one of the buildings previous lives as Heritage Furniture store. The sign for Heritage Furniture store hangs proudly in the lobby. Not only does Heritage Place recognize the furniture store that once lived within its walls, but all of the history that has taken place in the buildings.
The buildings concept follows in the footsteps of the historic Steel Hotel which burned in 1975. Heritage Place, like the historic Steel Hotel, offers short and long term accommodations. It offers long term rentals in the upper floors with nightly suites on the main floor. Heritage Place offers modern hotel amenities along with the convenience of online booking & registration, and high speed internet. This building offers all guests the full services of a hotel at the bequest of the guest.
Please consider Heritage Place the next time you need accommodations. Book online at SJHplace.com, send an email to Reservations@SJHplace.com or call 989-303-8822. We look forward to providing you with accommodations and ensuring your stay is a pleasant one.
Ken and Chris